Action K-9 Security's has a storied history. Action K-9 Security is the pioneer of private-sector K-9 Security services. Founded in Chicago, IL, Action K-9 became widely recognized for its approach to common security problems plaguing the private industry. Clients found common security guards were ineffective and hiring police officers came with their own set of problems including supply, availability and cost. Action K-9 sought to bridge that gap and provide the private sector with a viable option. Years of developing best practices and solutions has brought Action K-9 to the forefront of the private security industry and we are proud of our achievements.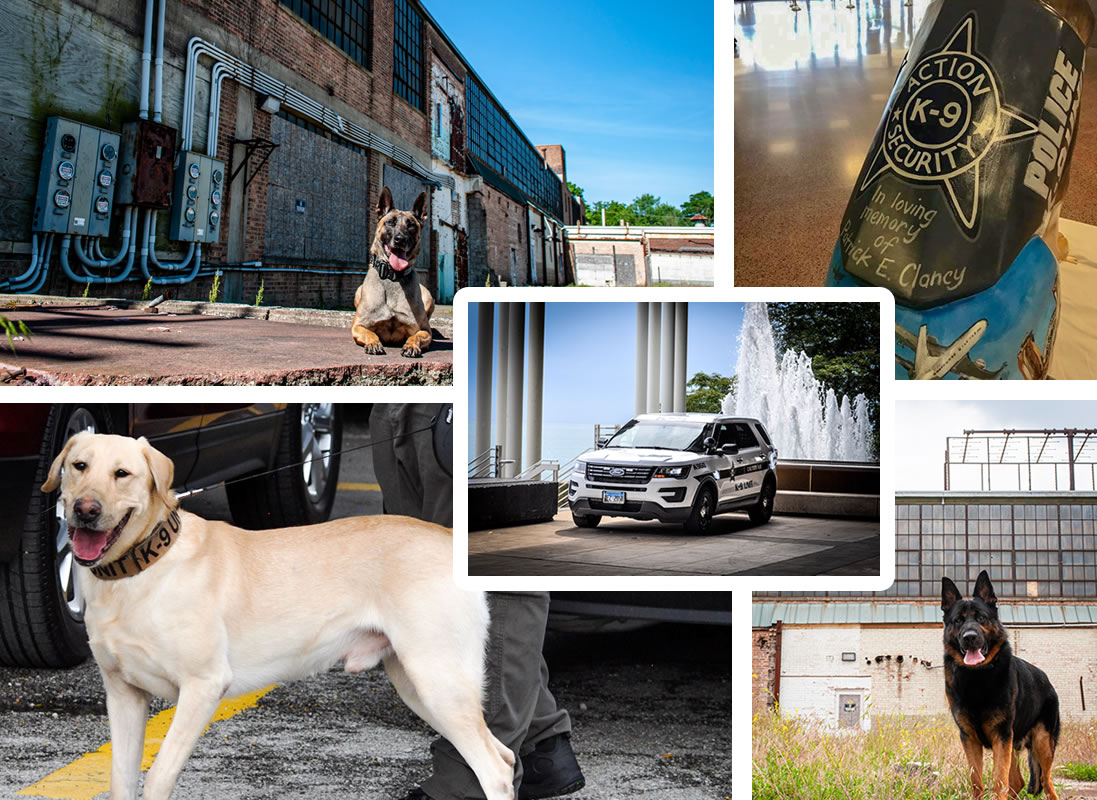 Headquartered in Chicago, Action K-9 Security, Inc., is home to one of the largest working dog kennels in the United States. Our main facility, centrally located in Chicago minutes from both airports and downtown, is a sprawling 18,000 sq. ft. facility that includes a massive 5,000 sq. ft. open area training hall, several large classrooms, climate-controlled with forced fresh air and a first-class kennel and grooming area. Just outside Chicago, Action K-9 Security operates an extensive 25-acre training compound which sports a 40-foot focus wall, outdoor obstacle course including water features and a wide array of environmental elements, the facility was designed to maximize the effectiveness of our dogs while increasing the efficiency of the dog teams. No other facility offers the versatility and expansive scenario based training elements that an Action K-9 training facility provides.
Action K-9 Security has successfully fulfilled many contracts with the City of Chicago, including the Taste of Chicago and the musical festivals held in Chicago's sprawling Millennium Park. Action K-9 provided K-9 Patrol services to the Chicago Park District's Marine division to patrol and protect Chicago's beautiful boating harbors and shoreline while reducing overall crime dramatically. Navy Pier and The O'Hare International Airport utilize our K-9 Patrol teams to provide a safe and secure experience for their customers. In conjunction with the Chicago Police Department, Action K-9 Security provided K-9 Patrol services to secure the Chicago Transit Authority's massive elevated train system. Action K-9 Security deployed nearly 60 K-9 Patrol teams daily to the CTA for Patrol duties and to conduct special missions designed to reduce crime, fraud, vandalism and vagrancy. Action K-9 Patrol teams are capable of accomplishing the same workload of two patrol security teams. The capabilities of an Action K-9 Security patrol team in terms of efficiency and effectiveness. Deterrence and Visibility effects are vastly magnified immediately once an Action K-9 Security Patrol team is deployed. The results of these deployments are quantifiable and our history and reputation of achieving these results is what has made us who we are; the absolute leader in private K-9 Patrol services.
SUPERIOR PROTECTION FOR THE THINGS THAT MATTER MOST
Our Explosive Detection Canine (EDC) teams were developed to provide a solution to the private sector's need for a reliable and efficient explosive detection solution. Action K-9 Security was at the forefront of private sector deployments of EDC teams and continues to set the standard for our industry. The list of valued clients for these services has grown exponentially due to ever-emerging and evolving threats including terrorism, active shooter incidents and workplace violence. The McCormick Place Campus, which encompasses the largest convention space in North America and four hotels, saw the need for K-9 Detection services and contracted Action K-9 Security to become the official provider of K-9 Detection services for their property and clients. Action K-9 Security's K-9 Detection teams are licensed, insured and certified through multiple independent Law Enforcement Certification boards.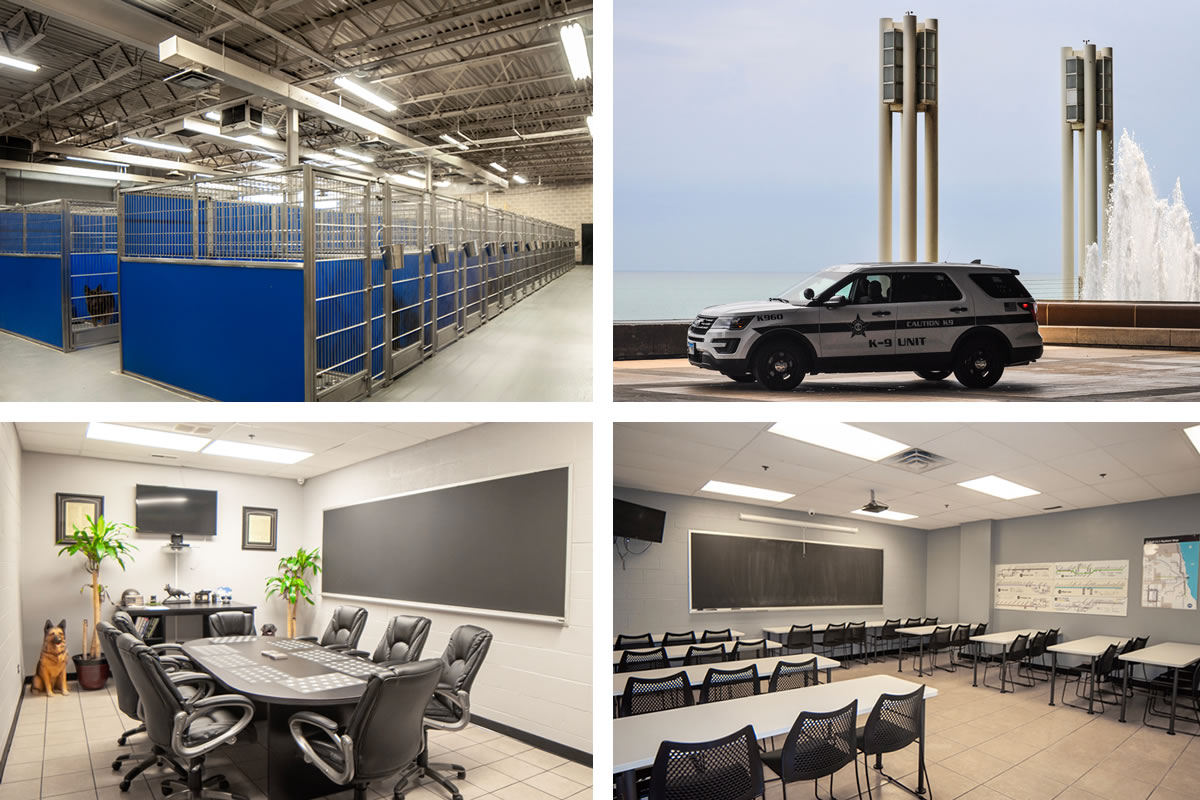 Action K-9 Security is consistently growing and evolving to combat new threats. This includes revising and reworking previous standard operating procedures and the inclusion of new technology. Our training cadre is tasked with creating solutions to operational limitations, new Scenario Based Training (SBT) elements to keep our K-9 Teams at the pinnacle of operational performance. Our Tech Department works to adopt the latest technologies into our units to provide our clients with real-time reporting, surveillance and cost-cutting measures. Partnering drone surveillance with a K-9 Patrol or Detection team is the future and we are proud to be on the cutting-edge of the industry. The capabilities are near limitless and Action K-9 is excited to present these options to new and continuing clients.
We are proud supporters of the Anti-Cruelty Society, P.A.W.S. and the Animal Welfare League. Action K-9 Security is a proud member of ASIS; the largest community of security contractors in the country. Action K-9 has achieved licensing and certifications from the A.T.F and The Department of Natural Resources. The International Association of Bomb Technicians and Investigators recognizes Action K-9 Security Inc. as one of their first non-Law Enforcement members.