K-9 Detection Unit | Chicago, IL
Explosive Detection Canine Teams are the number one resource in the fight against terrorism, both foreign and domestic. Action K-9 Security's K-9 Detection Unit is an elite unit consisting of teams of highly trained K-9 teams versed in explosive, firearms, and narcotics detection.
The KDU's main objective is to perform detection services for your property with a main focus on the identification of explosive ordinance and firearms. Teams are available in multiple formats, all of which may be tailored to your schedule, facility, and budget.
Action K-9 services multiple industries for explosive detection canine teams including: Air Cargo, Sports Stadiums, Concert Venues, Convention Centers and Events, Transportation Facilities and Vehicles, Health Care Facilities, Critical Infrastructure, Personal Security Details and much more. 
The K-9 Detection Unit was founded by Action K-9 Security, Inc. to be an efficient and effective threat mitigation option for the private sector and as supplementary forces for government contracts.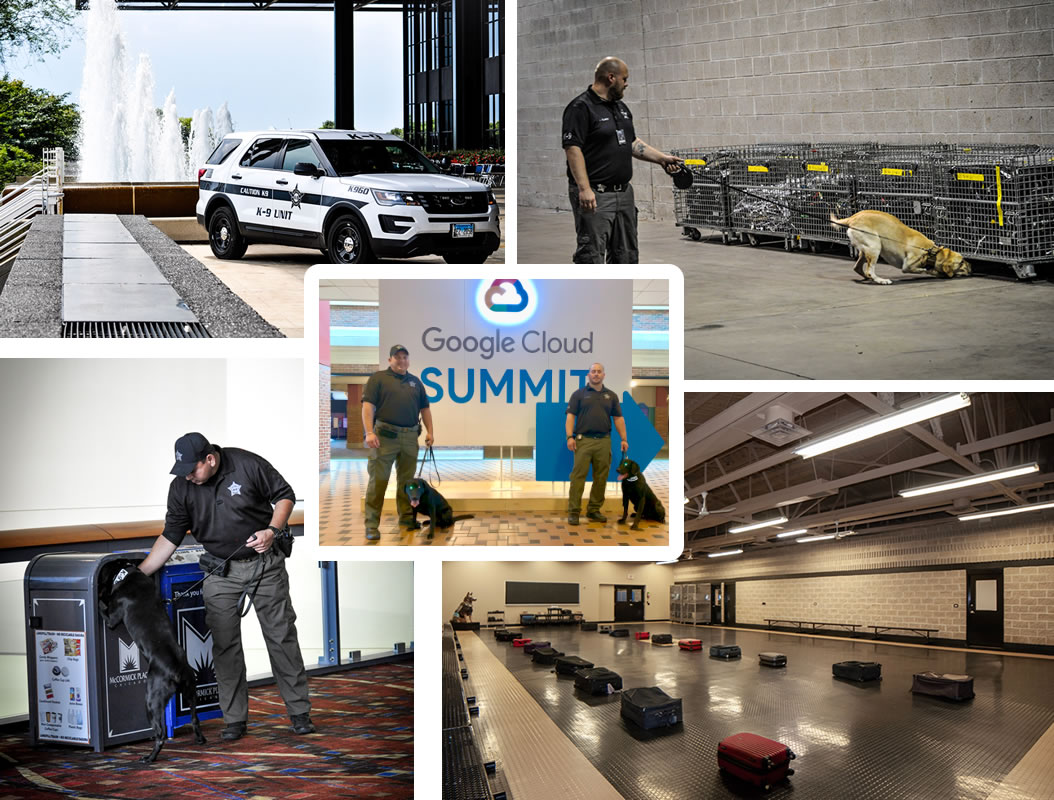 Explosive Detection Canine teams of the KDU are trained pursuant to ILCS 225 and in accordance with Police and Military guidelines and proficiency. K.D.U. teams are put through our extensive training program until they meet our training staff's extremely high standards. Supplementary and reinforcement training is done weekly to reinforce the k-9s goal-oriented style required for detection work.
Standards for detection K-9 units are modeled after agencies such as the A.T.F., the FBI and the National Police Canine Association (NPCA). Teams are trained and certified by Action K-9 Security and to ensure program integrity, all teams are then certified through third-party Police K-9 associations.
DETECTION IS THE FIRST STEP TO PREVENTION
Action K-9 Security Explosive Detection Canine handlers are meticulously selected based on a myriad of factors and are expected to adhere to a strict Code of Conduct. Explosive Detection Canine handlers for Action K-9 Security must have experience in Law Enforcement, Military or High Risk/High Function security.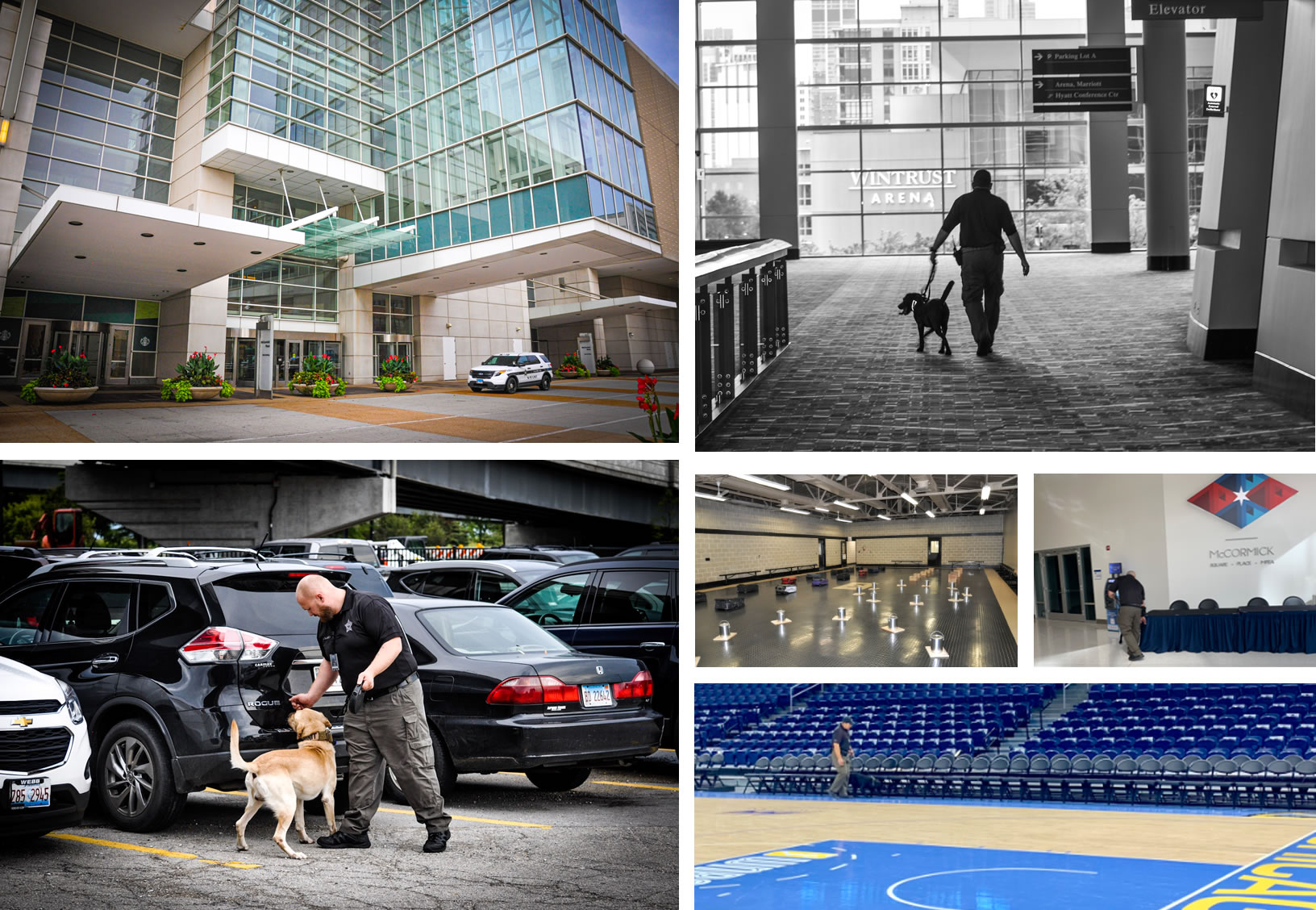 The canines of the K-9 Detection Unit are put through rigorous training and are selected for their drive, temperament and social skills. Typically, Labradors and German Shepherds are the preferred breeds of Action K-9 Security's K-9 Detection Unit.